Centrifugal Barrel Equipment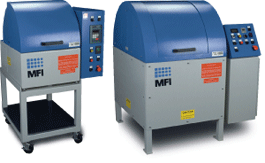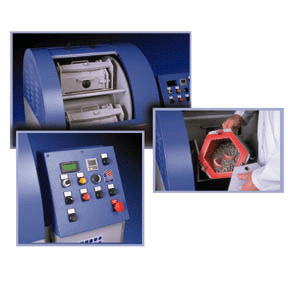 Centrifugal Barrel finishing (High Energy) uses high rotational speeds ( G forces) to apply great pressure on the finishing media so that when it comes in contact with the work piece so it does more work in a shorter time. 10 to 20 times faster on average.  Manual or automated operations are available along with many different capacities.
We Distribute "made in the USA"equipment manufactured by  Mass Finishing. 
We look forward to using our over 80 years of experience to craft solutions for your finishing projects.