Vibratory Finishing Bowls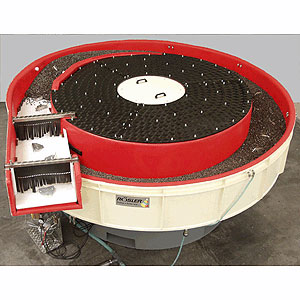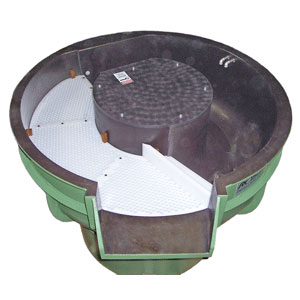 The Vibratory Finishing Bowl is the most common design in Mass Finishing.  Sizes range from 1/2 cubic ft to 200 cubic ft of capacity and drives are either direct drive or belt drive.  Chanel design starts with a flat bottom used for hand unload,  spiral design that is best for auto unload to the Long Radius once around.  All designs can unload parts over internal screen decks.  The newest form factor is the multiple channel. Lubrication can be either grease or oil. Common options include noise covers, magnetic separations, compound dispensers, and variable speed control.
Our list of manufactures is very extensive and includes,
1.  Walther Trowal  
2.  Rosler 
3.  Royson
4.  CLM-Vib Tech
5.  Vibra Finish
We look forward to using our over 80 years of experience to craft solutions for your finishing projects.